Water Mist Canopy
Perfect for use with solid fuel kitchen equipment.
What is the Water Mist Canopy?
The Partridge Ventilation water mist canopy has been developed in-house utilising the broad spectrum of experience within Partridge Ventilation and our leading supplier partners in the UK. The system is designed to meet the new DW172 (2018) recommendations for solid fuel burning.
The Water Mist is for use with solid fuel kitchen equipment. We have coupled our canopy with the latest System Air EC Fans utilising the latest technology. The EC Fans meet the EU directive on reduced energy consumption saving money on running costs.
We have a solid filter bank with an extraction slot to the bottom of the canopy. Air is passed through this slot at a controllable volume and velocity. The air stream is then sprayed with a controlled amount of water.
This combination allows us to extinguish any embers from the wood or charcoal being burnt. We are also able to solidify a large percentage of grease at this point. This is deposited into the waste trough and taken to drain. This allows us to keep the duct run cleaner and greatly improves any other filtration further upstream in the duct system.
Simple and Cost Effective
Having had experience of other systems and their pit falls and elevated costs, we have strived to design a system that is simple for the end user to operate and maintain. This packaged with an extremely competitive cost appeals to many of our clients. Our water spray nozzles have been developed to ensure complete coverage of the filter bank but with very low water usage compared to other systems available. This enables the client to save on running costs.
Product Features
22mm cold water connection above the canopy

13amp fused spur at CO & CO² Monitors

13amp fused spur at water connection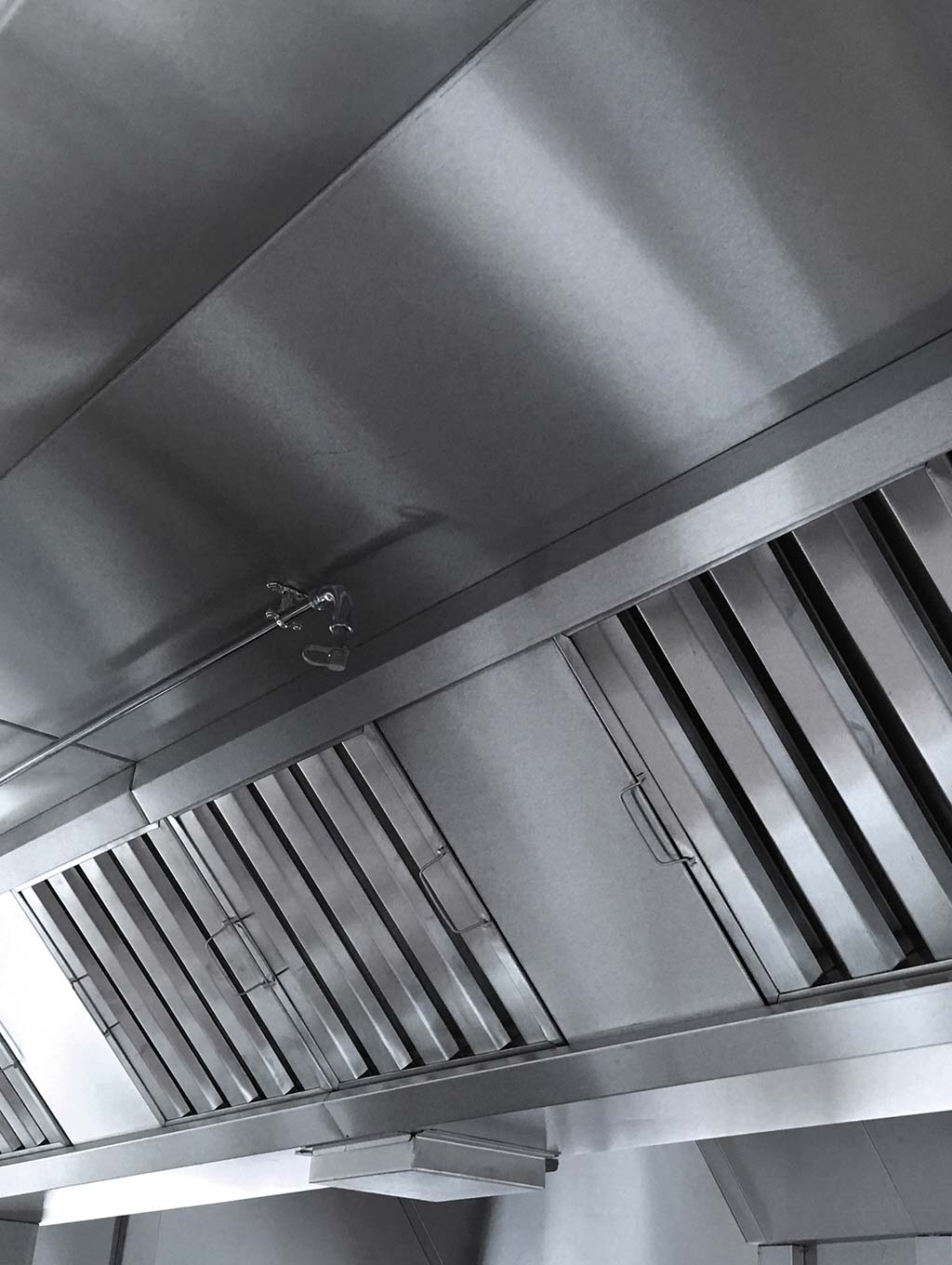 Our system has the added benefit of being linked to CO and CO² monitoring. Should the operator turn the fan off and embers are still giving off CO and CO². Our monitor will detect the levels of CO and CO² increasing to unacceptable levels and run the extract fan up until acceptable levels are regained. The Water Mist system is fully interlocked with the fan to avoid operator misuse.
The company ideology is focused upon project delivery and client satisfaction. This has enabled the company to engage in long term partnerships with prominent local and national firms. The company's strength is in the exceptional level of service it provides and the way that we integrate with the client team.